On Thursday night I went out with my girls.
We put our shit-kickers on (those are my sexay black Justins):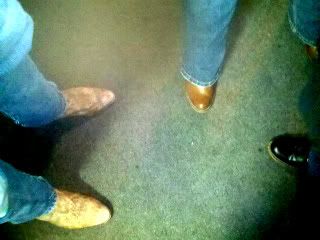 We drank many bottles of beer (not too many for me, I was DD), took a strawberry shot of some kind and then Nikki and Jessie switched to Captain and Jack. We talked about everything under the sun, bonded, danced like only drunk redneck white girls can, checked out a lot of cute cowboys butts and Jessie and I found about 372 other things we had in common. We now simply call each other "Twin".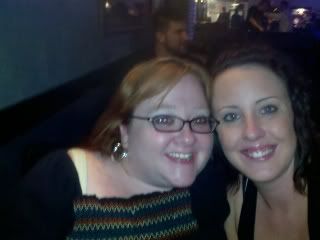 (P.S. I would love to fix the red-eye in this picture but PB is pissin me off)
Then we took pictures with Captain Morgan. And Nikki and Jessie rode the bull. I opted out because I was supposed to have PT in the morning and I couldn't imagine explaining to my therapist that I'd re-injured my back because I had to ride the bull at Uncle Ron's. Besides that, I hadn't been drinkin whiskey all night like
some
girls!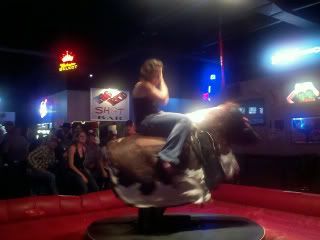 Nikki was a little enraged we'd talked her into it:
And we all had great fun and are doing it again this weekend when Eli Young is playing. This time, though, we're bringing Mike and Joe with us!
Friday finally came around
This girl's ready to paint the town
Tonight ain't nothin' gonna slow me down
I did my time workin' all week
Tonight's all mine, tomorrow I'll sleep
I wanna hear a band with a country sound
-"Girl's night out" --Wynona