This one's for
Marianne
You see, she did a cranky kid contest on her blog and I was torn. Because there are
three
really awesome pictures of Stomp having a meltdown. So, here they are.
I'm sorry but this one's just cute. He's not actually screamin' but he's got a great pout goin.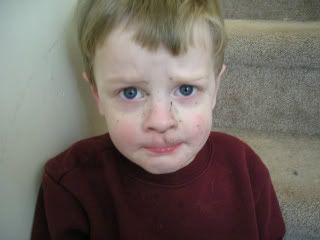 This is the other one I
almost
submitted. I feel like this
most
some days!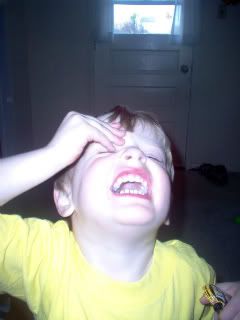 We were driving home from Wisconsin when Stomp was about 18 months old and he was
done
. I feel like
this
most
some of the time too. Couldn't have said it better myself, Stomp.