On July 2nd, we celebrated the birth of
Miracle
Baby
Joshua. Here are some pics.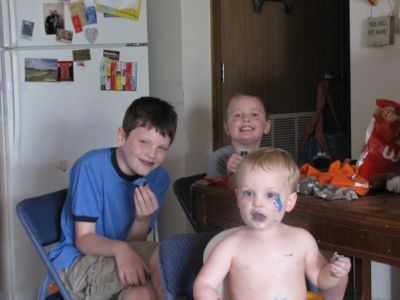 Joshua, Nathan and Reece (the dark-haired one, my backup boy) enjoying Joshua's birthday cake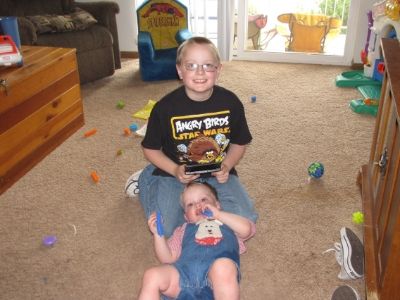 Brotherly love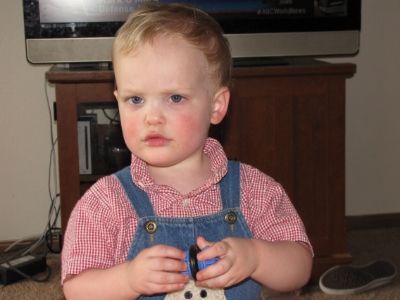 I can't help it, I love ornery, serious-faced, cranky-faced baby boys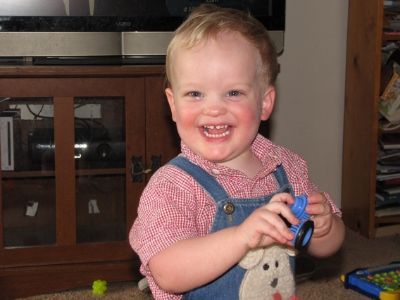 One of the things we hear all the time is how happy Joshua is. Here he is flashing his trademark, mega-watt grin.