Last night we had the Non-Psycho-Neighbors over for a while to drink some beer and play in the waterslide and kiddie pool. We sat in the grass drinking Bud and watching the kids play and basically b.s.'ing until the rain finally drove us inside. We had a blast. The boys played in the slide most of the night, then in the pool for a while and then dried off and came in and played Xbox for a while. Every time we hang out with them we realize how much we enjoy their company. This is a good thing. They're not at all snooty and are not offended by how hick we are.
Anywho, today is Daddy-Daughter-Date-Day for me and Mark. We're going to do lunch and then go see Jonah Hex. We'll be sportin our matching tshirts and generally having a ball. Nathan and my Jersey Mama are going to the Toy Store. Hopefully Grandma took out a second mortgage before she left, because she's a bit of a soft touch when it comes to Nathan. Tomorrow, Jersey Mama and I are goin to lunch and for a pedi and facial before work. Friday we'll do the pool and I think they head home on Saturday :( Sure had a blast with them and wish they could stay longer. It's never long enough.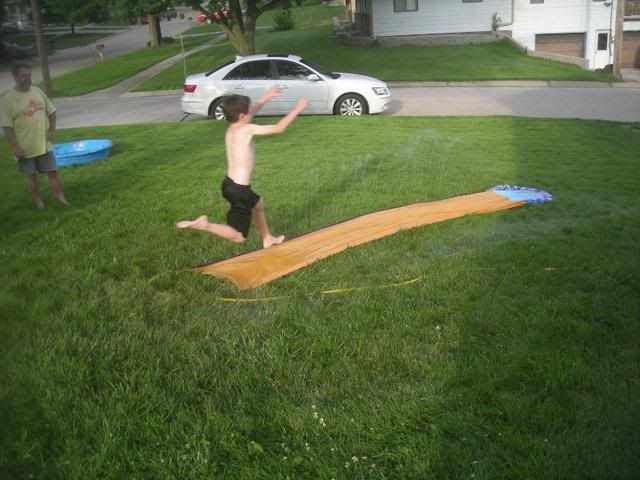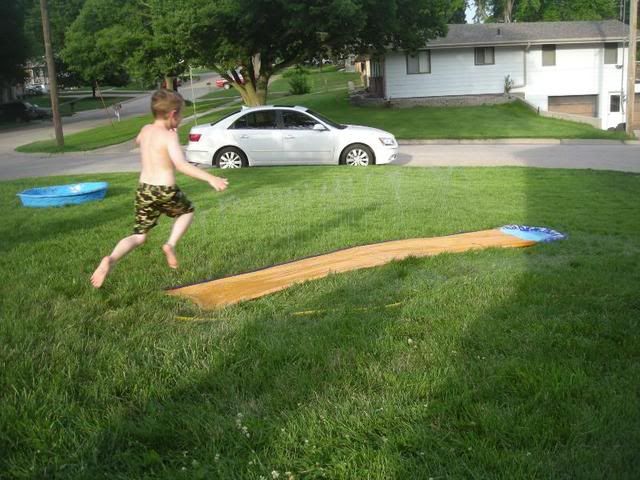 "The summer night is like a perfection of thought.
--Wallace Stevens