Today the Holtry's are welcoming a new addition to Ho Hum Drive. As you all know, we've long been a one-dog family as we searched for the perfect fit for our house like
Shelby
.
Well, I've been scoping out Petfinder and the Humane Societies allover Nebraska when I found her...the perfect fit for our weird Basset/German Shepard-loving family...Another Basset/German Shepard mix!!! She was clear over in Kansas City, MO so I wasn't sure we were goin to be able to swing it. But we did and now we're probably the only house in the world with two dogs like that. Miss Thing's original name was Emily, but we had to change it a bit. Emily just doesn't say "sweet and goofy dog" to me. So her new name is EmmyLou, Emmy for short. For EmmyLou Harris, of course...and for the sweet girl in the George Strait song "Check Yes or No". She already gets along with Shelby, comes when you call out "Emmy!", snuggles and plays with Nathan. And uhhh she's already fallen off the couch once, something Shelbradoodle does at least once a week!
Here's our girl at the shelter!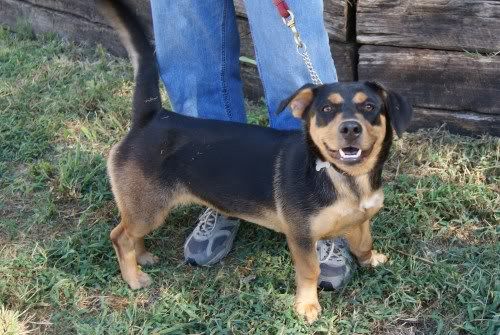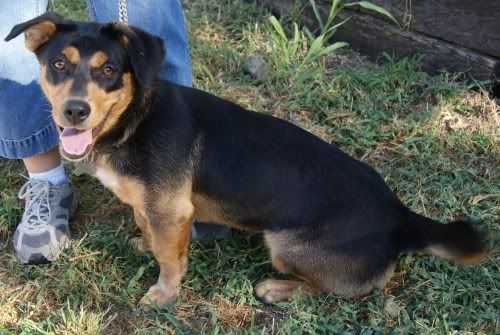 "Our love was like a burning ember
It warmed us as a golden glow
We had sunshine in December
And threw our roses in the snow

My darlin's buried on the hillside
Where all the wild spring flowers grow
And when winter snows start fallin'
On his grave I'll place a rose "
- "Roses in the snow" -- Emmylou Harris